Flag Rescuer
During a windy day in Freehold, New Jersey, Chris Oslovich noticed a downed flag pole on his FEDEX route. Old Glory was on the ground with no one around. Chris stopped his vehicle and unhooked the flag from the pole and proceeded to fold it properly and left it on the porch of the house.
Simultaneously, the owner of the house was notified by his Ring Front Doorbell Camera that there was activity in his front yard. The owner viewed what was happening and after coming home and finding the flag neatly folded on his porch, he shared the video in Facebook and the media.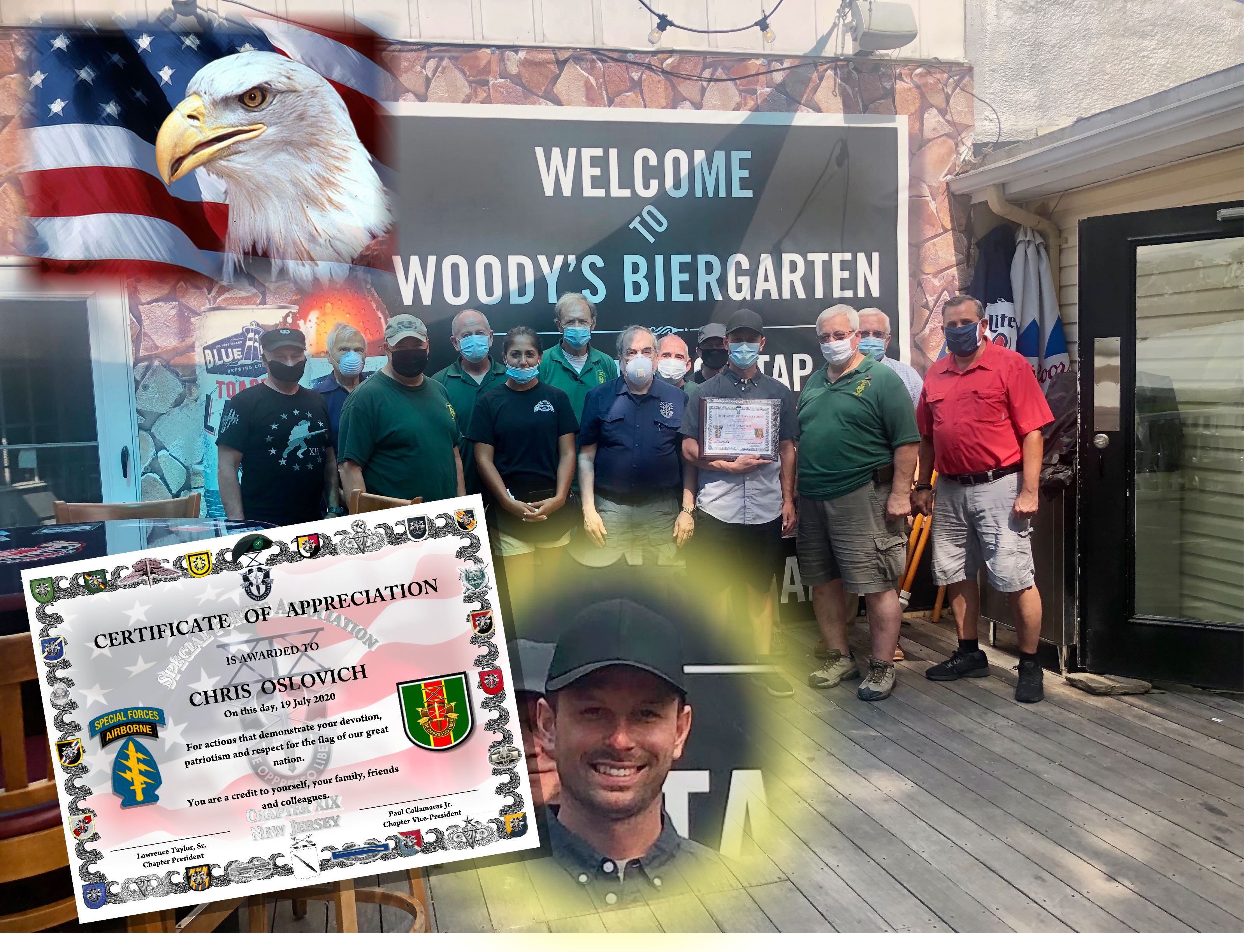 Chris is the 32- year old son of a former Essex Sheriff Officer. It was his dad that taught Chris how to fold the flag. His dad passed away from cancer but Chris has aspirations of joining law enforcement.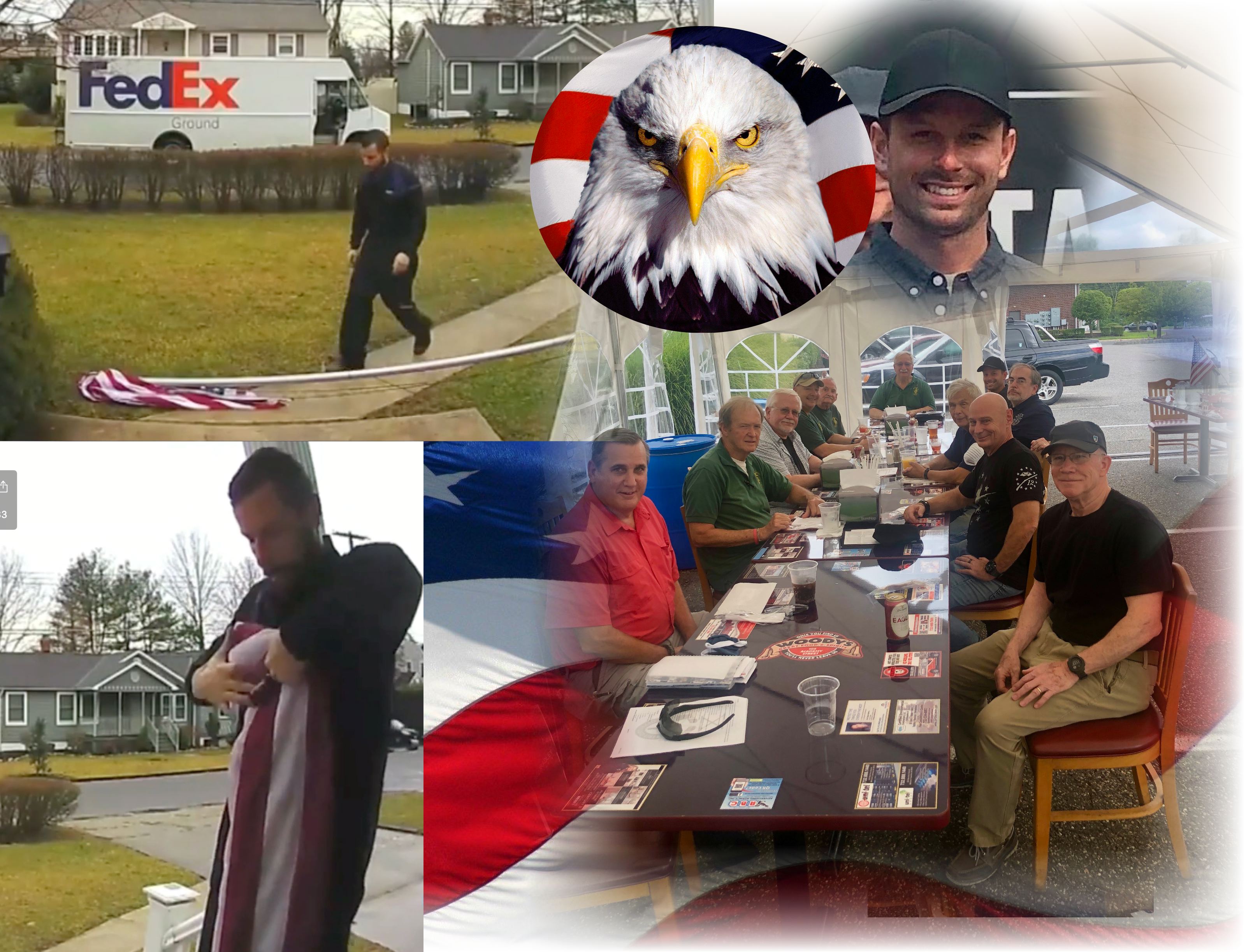 Chapter XIX wanted to show their appreciation to this young man last March. But, with things being what they are we finally got to do it at the Chapter Meeting of 23 August.
We awarded Chris with a Certificate of Appreciation, a Chapter Coin, and Brunch with an open invitation to visit us again.
The news story from CBS is in the following link to YouTube: